Wholesale -Purchase Charcoal in Bulk
Experience the finest fuel for your grilling endeavors with Harder Charcoal. As the preferred choice for chefs, pitmasters, and BBQ enthusiasts, our charcoal is designed to take your cooking to new heights. Available nationwide in bulk quantities, we offer a range of options to suit your needs - from pallets and truckloads to containers.
Why Choose Harder Charcoal?
Unmatched Performance: Our charcoal burns hotter and longer without producing sparks or smoke, providing you with consistent and reliable results for every cook.
Premium Quality: Crafted from Quebracho blanco, one of the hardest woods, our charcoal ensures exceptional cooking power both in weight and volume.
100% Natural and Handmade: Say goodbye to fillers and additives. Harder Charcoal is meticulously crafted to be purely natural, giving you a clean and authentic grilling experience.
Minimal Ash Content: Less maintenance, more grilling! Our charcoal's low ash production means less cleanup and more time doing what you love.
Consistent Temperature: Enjoy precise control over your cooking with our charcoal that maintains a steady temperature throughout your grilling session.
Robust Packaging
: Our Charcoal comes palletized in strong, dust-free, and waterproof packaging, ensuring its quality is preserved until it reaches your grill.
Discover the Versability
Not just for grilling, we offer Granular and Agricultural Charcoal in bulk quantities as well, catering to various applications.


Become a Distributor
Harder Charcoal welcomes distributors and retail shops across the US to join us in spreading the joy of grilling with our premium products. Partner with us to deliver top-notch charcoal to Restaurants, grillers and barbecue enthusiasts in your area.
For pallet orders simply proceed below, if you're looking to place a bulk order of 10+ pallets or a full load, please enter your details below and we will get back to you shortly. 
Pallet XL Lump Charcoal
$749.70
Delivery Included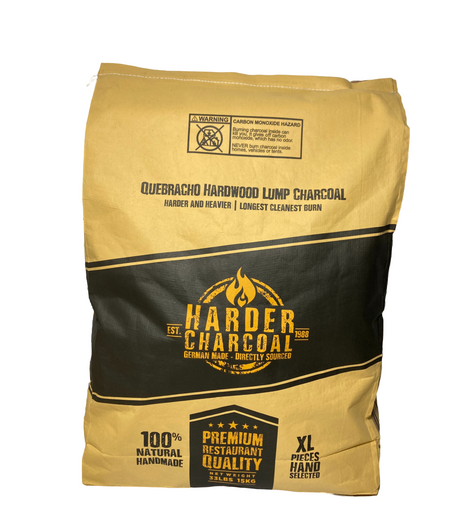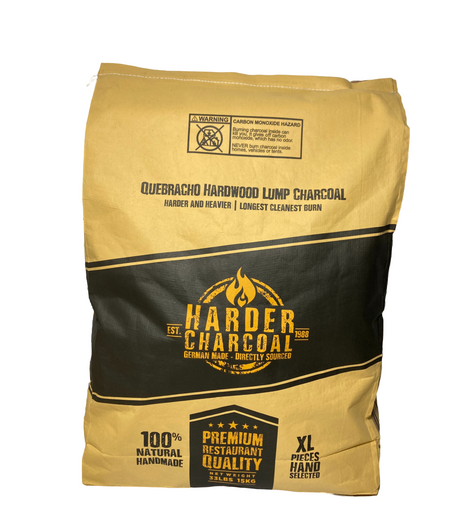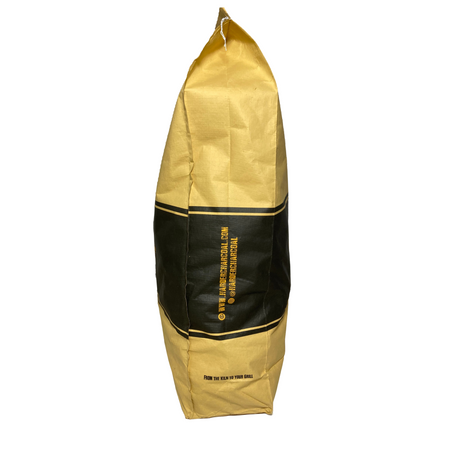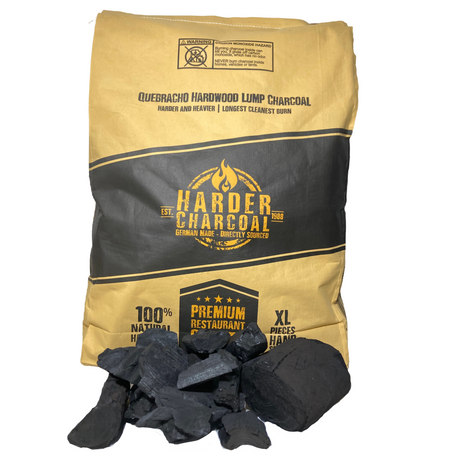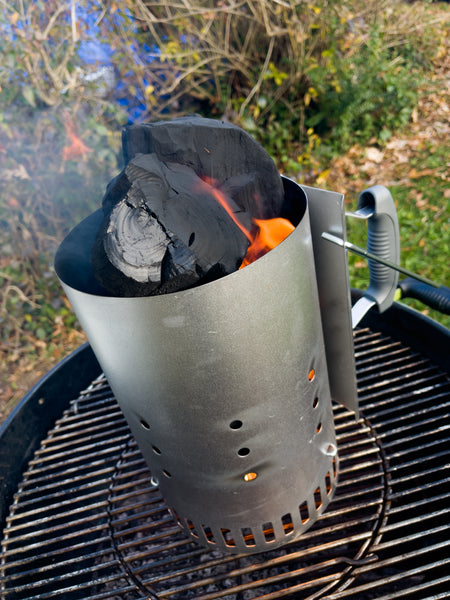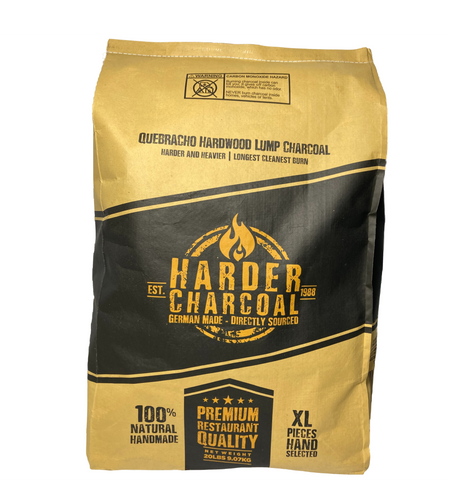 ☛ 
ENHANCED PERFORMANCE WITH XL LUMP SIZE
☛ MINIMAL ASH & SMOKE WITH NO SPARKS
☛ ULTRA DENSE QUEBRACHO HARDWOOD

☛ OVER 20 HOURS SMOKING TIME & 4+ IN GRILLS
☛ HIGHER YIELD & LESS MAINTENANCE

☛ STRONG WATERPROOF BAGS
Pallet XL Briquets
$695.00
Delivery Included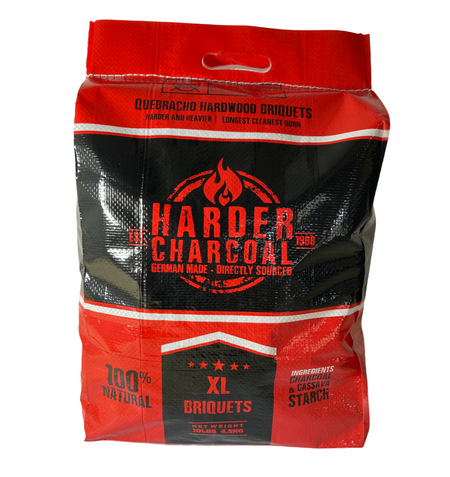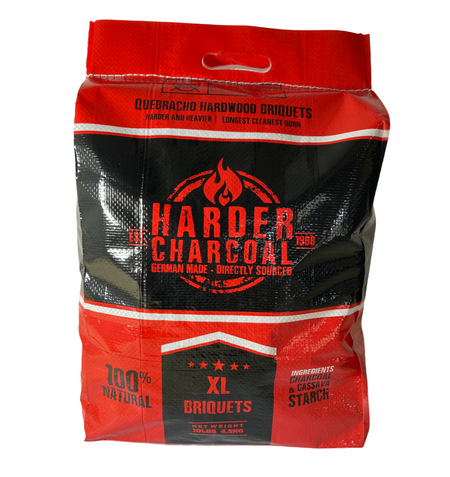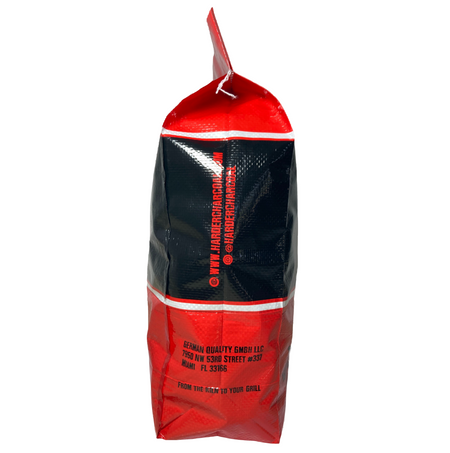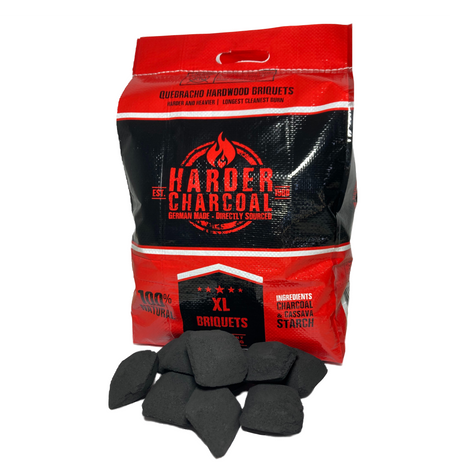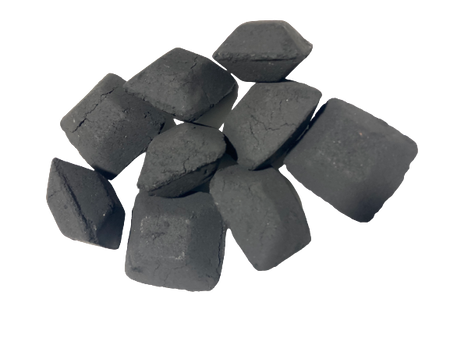 ☛ QUEBRACHO WOOD WITH CASSAVA STARCH
☛ MAX PERFORMANCE WITH 2X THE TYPICAL SIZE
☛ 100% NATURAL & NO CHEMICAL OR HARSH ODOR
☛ LONGER BURN WITH NO SPARKS OR POPS
☛ MINIMAL ASH PRODUCTION
☛ STRONG WATERPROOF BAGS